Brian Soule – Team Manager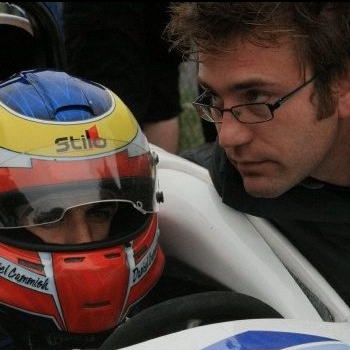 Brian Soule has been managing Souley Motorsport for just under 10 years now, and has a wealth of experience in driving, coaching and managing a unique and proffesional race team. He's the heart and soul of racing with Souley, as you'll soon see when he welcomes you too the team.
When Brian was just 8, he was racing Mini's on an oval track, but at just 15 he was moved up to the adult category after the championship decided he "won too many races". From 15 to 16 he competed in the senior class, which in the second year he won overall. At 18 he started to work for a separate Formula Ford team and learned his trade working on cars at the British Formula Ford Championship. When he was 20 he bought himself a Van Diemen RF89 and raced it for a year before moving up to class B with a Swift 93 for a further 2 years. At 23 he moved up to Class A with a Van Diemen RF99, at 24 he finished 3rd in the championship. He has no gone on to take this experience and set up Souley Motorsport, a team that can now offer a hugh range of services.
James Harvey

James is a full time student at university so can find it hard to get out on track consistently. This year he's been testing at Silverstone in preparation for the Walter Hayes Trophy later on in the year. He's been very successful through his karting years, which he now aims to bring to his Ray GR08.
David Cobbold

David joined Souley at the beginning of the 2011 season has been racing competitively from day 1. In his Van Diemen RF89 he's constantly challenging for race wins and pole positions. Since joining Souley Motorsport David has won 2 class C Championships at Castle Combe and is looking forward to another competitive season with the team.
Harry Cobbold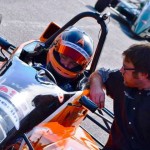 Harry graduated from karts in 2014 to join his father at Souley Motorsport, fulfilling his dream to race in Formula Ford. Harry hopes successful testing in 2014 will lead to some competitive results in 2015 when he looks to race his Ray GR10.
Michael Gibaut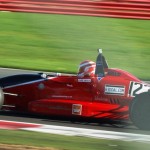 Michael Gibaut is the youngest driver in the team at just 19 years of age. However, what he lacks in age he makes up for in experience having raced karts since the age of 10, progressing to race Formula Fords over the last 2 years.
Paul Barnes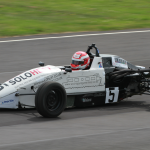 Paul is driver of the 92 Swift car, racing in the B Class Championship at Castle Combe with Souley Motorsport in 2014. Having raced in the 90′s he's now re-discovered his love for racing and joined the team in 2012.
Mark De Rozarieux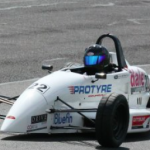 Mark joins the team during the 2014 season after 2 years racing Formula Fords. Keen to improve his speed with the team throughout 2014 he will be racing his Ray in the Castle Combe Class A championship  as well as other races during the year such as the Walter Hayes Trophy at Silverstone.
Rob Chaterjee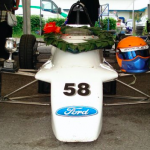 Rob is a class C contender in his RF97 car at Castle Combe, and is looking to further progress he has made over the last years testing with Souley Motorsport.
Chris Acton

Chris is Souley Motorsport's resident pilot, flying commercially for BA. He's been racing with Souley for 3 years now in the highly competitive Castle Combe Formula Ford Championship. Racing in his Ray GRS08 he is a consistent front runner and contender in Class A.